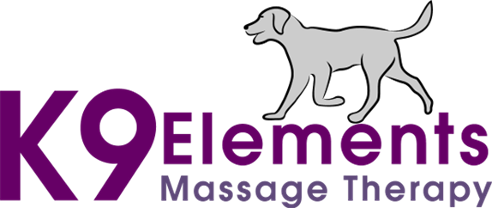 The Canine Massage Diploma – not for the feint-hearted, but definitely for those with a passion to help dogs!
One of the reasons I chose this course over the others available, was the fact that I did not believe I could gain a sufficient understanding about Anatomy & Massage in a weekend. Having completed the Diploma, I now know this is definitely true.

It is definitely an in-depth course as there is so much to cover – from Anatomy & Physiology to Law, Clinician Skills & Business Plans. That`s all before the practical application of massage & learning the art of palpation. Anything less & I do not believe I could have learnt enough to be an effective therapist.
The course is hard work & you must be prepared to put the time & effort into learning, but it is such an interesting subject matter. There is also a great support network amongst students & qualified therapists, not to mention Natalie & Helen.
Prior to the first practical session I was somewhat apprehensive, but Nat helps to make you feel relaxed & welcome. There is a lot to cover in each session, but throughout Nat helps you to consolidate your theoretical knowledge. You work on a variety of dogs giving you plenty of opportunities to become hands-on. Nat has a flair for bringing the dog`s anatomy to life & has plenty of real life examples to help your understanding. You will leave feeling shattered and fully exhilarated!
One of the key distinctions of this course is that it teaches more than just anatomy & what is considered massage. Nat ensures you know about her background as an Advanced Bodyworker for Humans so you get to learn 4 Distinctions of Massage ranging from the nice Swedish Massage to the fascinating Myofascial Release but interestingly advanced techniques that she has bought over from the human world for the dog. Nat also provides guidance so that you can start your own business, without it being a franchise, encouraging you to establish your own identity and have fun with logos, promotions and shows! The Canine Massage Diploma is not just about learning a new skill, but also about becoming a practitioner!
Jenny Youdan, Buckinghamshire – K9 Elements Massage Therapy
Website: www.k9elements.co.uk