Our Mission
It's simple. To be the leading provider of Canine Massage Therapy training as a science based complementary therapy that rehabilitates muscular injuries, provides pain management for orthopaedic conditions and maximises athletic performance.
Our reputation
We have been established since 2006 and have trained practitioners across the UK, Europe including Italy, France, Spain, ,Cyprus, Lithuania, Slovenia, Ireland as well as the United States, Australia and Thailand.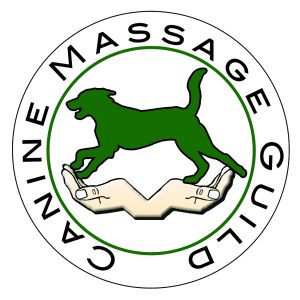 The Canine Massage Guild, the most successful canine massage organisation in the world, was founded and established in 2012 by our Director, Natalie Lenton. You can see the therapist register and find your local therapist here
https://www.k9-massageguild.co.uk/therapistregister/
Admission to the Guild is granted only to those who have successfully passed the 2 Year Clinical Canine Massage Practitioner Programme. There is no affiliate network so when you use a guild member you are using a highly trained and skilled therapist who has been trained for the sole purpose of making a difference to the life of your dog.
All of our tutors work in the industry, have been trained by us and are also practising therapists. This means that when you train with us you are training with people with actual experience in doing the job and running their own successful practices.
We do one thing and we do it very very well. Our therapists are trained to exceptionally high standards and also understand their scope of practice to work within the veterinary industry alongside other allied animal professionals.
Making history
In 2021, we made history when we became the first providers of canine massage therapy to have their method clinically trialled by a major university with evidence based research on the Lenton Method™, a method of direct myofascial release developed by the Director of CMTC Natalie Lenton to specifically address myofascial pain in the dog. The study was done in conjunction with the Canine Massage Guild (all canine massage guild members have been trained in the Lenton Method exclusively by us), University Centre Sparsholt, one of the UK's leading providers of undergraduate courses for the land and environment which has strong links with The Royal College of Veterinary Surgeons as well as a large number of RCVS Approved Training Veterinary Practices in the south of England and Winchester University's  Centre for Animal Welfare, an interdisciplinary centre that undertakes research, teaching and public engagement in the field of animal welfare.  In the most recent Research Excellence Framework (REF 2014) 82 percent of its submitted research was considered to be recognised internationally, with seven out of eight units of assessment achieving world-leading quality.
Click here to be taken through to the Vet Record, published by the British Veterinary Journal, to see the results on the effect of massage therapy on pain and quality of life in dogs: A cross sectional study
https://bvajournals.onlinelibrary.wiley.com/doi/10.1002/vetr.586
The 4 Pillars Of The Canine Massage Therapy Centre Approach:
Knowledge
We are dedicated to helping expand and develop people's knowledge when it comes to understanding canine massage therapy. From 1 day workshops, to practitioner level training, CPD, and professional speaking events right through to the extensive library and information on our website as well as our DVD and web-shop, we pride ourselves on disseminating at all levels the information that leads to more dogs being helped with this non-invasive natural therapy. We also provide advanced Continuing Professional Development to members of the Canine Massage Guild in advanced massage such as myofascial release, neuromuscular facilitation and more.
Skill
Vital to the success of canine massage therapy is the dedicated time it takes to develop the correct range of techniques alongside a working knowledge of a dogs anatomy, their behaviour and their response.  We pride ourselves in training others in:
Swedish massage
Sports massage
Myofascial release the Indirect Approach & the Direct Approach
Deep tissue massage
Trigger point release
And most importantly, the Lenton Method™, a 3-tier method which sees profound results in a dogs mobility and improvements in pain based behaviour in just 1-3 sessions. This includes the 7 Series of Lenton Method direct myofascial release protocols which truly sets graduates of our clinical programme apart from any other.
Commitment
To our customers, students and therapists we aim to provide the best service possible. And here's a word to the dogs :-
To help you recover from injury or lameness naturally and faster
To help you with pain management and arthritis non invasively
To help you with sporting injuries right through to stiffness, slowing down and into your senior years.
Your comfort, health and longevity is our concern and our passion
We promise to treat you as an individual and provide you with the therapy you need not just the one that we want to give and to treat you with the respect and dignity that you deserve.
Our commitment is to keep spreading the word about canine massage to help more dogs everywhere because we know the difference it can make to a dogs quality of life and their longevity.
Integrity
We promote an ethical, skilled professional approach ensuring that all therapists we train respect the Veterinary Act 1966 and Exemptions Order 2015 and commit to never working on a dog without vet consent. We also ensure that our 1 day workshop attendees understand that our 1 day workshops are for use with their own dogs only.
Our trained therapists who are registered with the Canine Massage Guild will also adhere to and respect the Veterinary Act 1966 and Exemptions Order 2015 and are committed to providing the best complementary healthcare to the dog along with recognising the responsibility to the owner and to the consenting vet.
We let owners know when massage may help their dog and importantly, when it can't. Knowing our scope of practice means that we practice 'Best Practice'.
Click here to see our 2 Year Clinical Canine Massage Practitioner Programme and start your career change working with dogs today
Click here for our 1 day workshops and bring along your dog for a day you will never forget