Developing fitness, stability and strength in your sporting dog doesn't just rely on exercise and training. The best way to compliment your dogs sporting needs is to address the hard working muscular system which is often the first place the body will accrue stress, tightness, fatigue and injury that can inhibit normal performance. Learn how to look after your dogs muscular system so they can have a long, safe career in their sporting discipline. In this fascinating and information packed 1 day workshop we teach you how to:
· Apply a Full Pre Event Full Body Massage to enhance your dogs performance, improve Range of Motion (ROM) and reduce the likelihood of injury and fatigue
· Apply a Full Post Event Cool Down Massage to help move the metabolic by products of exercise through the system to reduce stiffness and Delayed Onset Muscle Soreness (DOMS)
· Understand how muscle works to enable the dog to produce movement
· Spot when a Training Problem may be a Physical Problem
In this fun and information packed workshop we show you how to help reduce the likelihood of injury to your dogs muscles, improve their focus, speed and accuracy, and prepare them to give their optimal performance each and every time.
Need Accommodation when you come to the workshop – Accommodation list 2020
Our workshops in Worcestershire are generally held minutes from Junction 1 M42, Bromsgrove.  See shop for details.
2021 DATES WILL BE ADDED WHEN WE HAVE A LITTLE MORE CERTAINTY REGARDING ABILITY TO RUN THEM SAFELY
You must provide your own canine companion when attending any workshop!
Should you need to Transfer or Cancel your workshop Booking, admin fees may be applied. See our Terms and Conditions for details.
Canine Massage for Agility and Sport -Pre and Post Event Massage is accredited by UK Rural Skills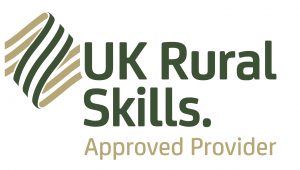 COURSE NAME:
Canine Massage for Agility & Sport
– Pre and Post Event Massage
DURATION:
1 Day Workshop
LOCATION:
Worcestershire
COURSE COST:
£114 (inc VAT)
ENTRY REQUIREMENTS:
None